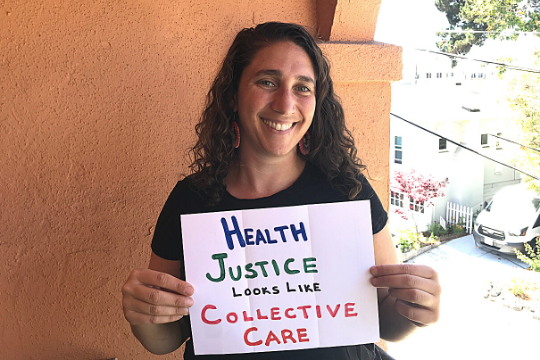 Sari Bilick
Organizing Project Director sari@humanimpact.org
---
Sari leads organizing and advocacy work at Human Impact Partners and co-coordinates Public Health Awakened. She has a background in community, labor, and political organizing and has worked on a wide variety of campaigns and social justice issues. She lives in the Bay Area and spends as much of her time as possible swimming in cold bodies of water, hiking in the redwoods, and at protests with family.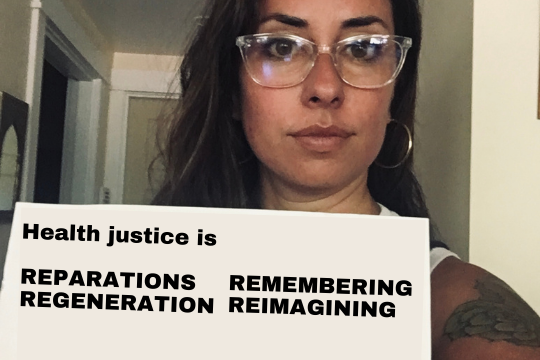 Sophia (Sophie) Simon-Ortiz, MPH
Senior Public Health Organizer sophia@humanimpact.org
---
Sophie works on organizing and advocacy at Human Impact Partners and co-coordinates Public Health Awakened. With a background in radio production and popular education, Sophie is passionate about the power of self-determined community storytelling as central to health and loves building the organizing power of the public health field because health, joy, and justice are inextricable. Sophie was raised and lives on occupied Ohlone lands in the Bay Area, and finds joy in dancing, hiking, cuddling with her dog Daryl, and catching up with chosen and biological family far and wide.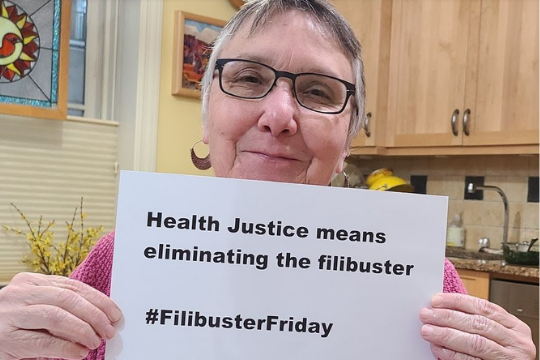 Susan Avila, RN, MPH
Chicago, Illinois
---
Susan is a retired nurse who worked for 30 years at Chicago's Cook County public hospital and is currently active with public health advocacy groups. She lives in Chicago and enjoys all the wonderful food that can be found in her city, exercising, and joining with others to make the world a better place.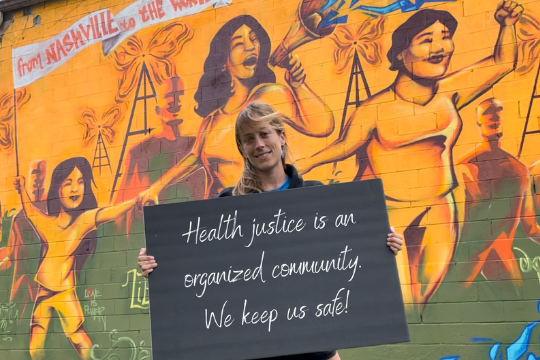 Ashley Bachelder, MPH, MPS
Nashville, Tennessee
---
Ashley is the development manager at Workers' Dignity/Dignidad Obrera, a multi-campaign worker center in Nashville, Tennessee that supports low-wage workers in developing campaigns to improve their workplaces and communities. When she's not working, Ashley enjoys (slowly) running long trail races, camping, vegetarian cooking, and coffee shops with chill music and comfy couches.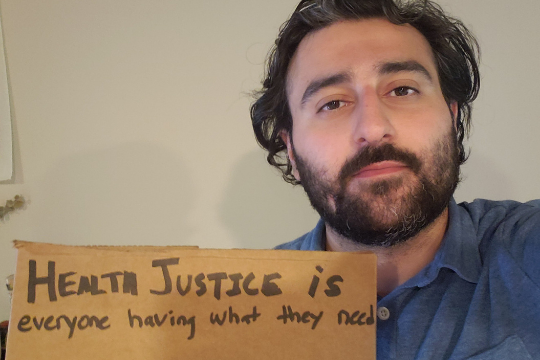 Omid Bagheri Garakani, MPH
Seattle, Washington
---
Omid works in the Center for Public Affairs at the Washington State Department of Health and organizes locally and nationally with organizations and collectives to advance health justice. He lives in Seattle and believes in rest as a form of resistance, so he spends his time with people and activities that bring joy, naps, and rejuvenation to him and the communities he's a part of.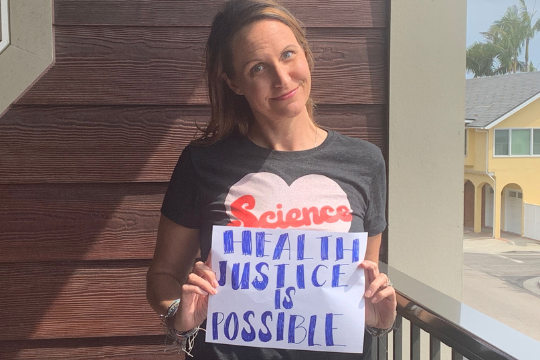 Stephanie Caldwell, MPH
Los Angeles, California
---
Stephanie is a fierce public health advocate and writer living in Los Angeles. She enjoys being creative, eating tacos, and lecturing her kids about white supremacy.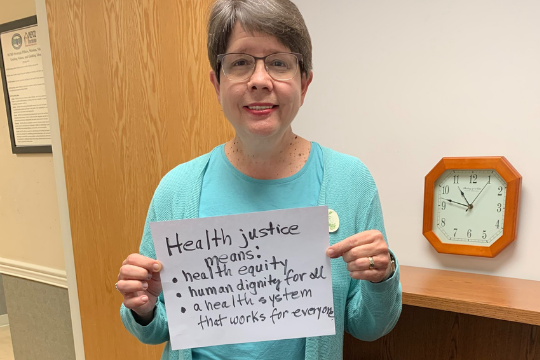 Nancy M. Crewe, MA, MPH
Richmond, Kentucky
---
Nancy is the public health director at the Madison County Health Department in Kentucky and is committed to advancing health equity and addressing climate change. In her home life, she treasures time with her husband, son, and Luna the cat, and she enjoys hiking, reading, baking, and community involvements.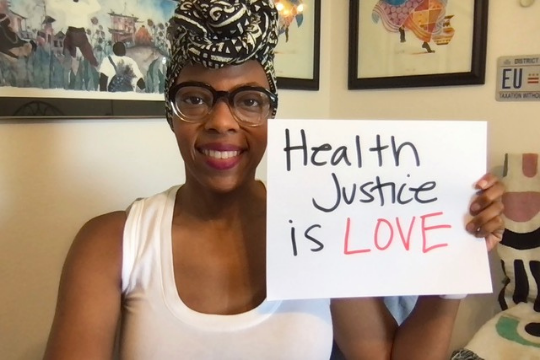 Celeste Davis, JD, MPH
Washington DC
---
Celeste is a senior consultant at Frontline Solutions and adjunct professor of public health. She lives in the DMV area with her fur baby, Roxy, and dreams of opening up her own community arts space.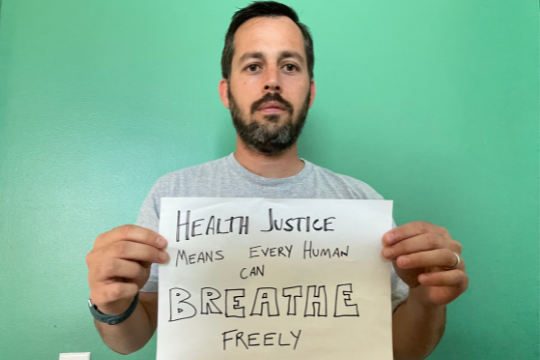 Paul Fleming, PhD, MPH
Ann Arbor, Michigan
---
Paul is an assistant professor at the University of Michigan School of Public Health and helps to coordinate the Michigan chapter of Public Health Awakened. Besides plotting to undo structural inequities, he loves trail running, bottomless cups of coffee, and playing outside with his kids.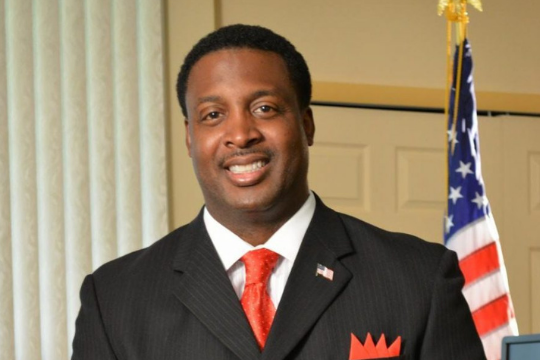 Dr. Swannie Jett, DrPH, MSc
Louisville, Kentucky
---
Dr. Jett is the CEO of Park DuValle Community Health Center which provides many services that local public health departments provide, including health care. He enjoys spending time with family and friends and his hobbies include chess and golf.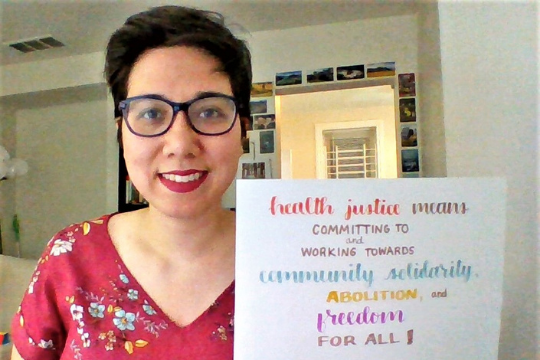 Xie Rachel Kulikoff, MPH
Chicago, Illinois
---
Rachel is an epidemiologist passionate about integrating health equity into data analysis and leveraging data in the fight for social justice. Her hobbies include working on two perpetually unfinished crochet ahfgan projects, making dumplings, trying new recipes, and sending lots of snail mail.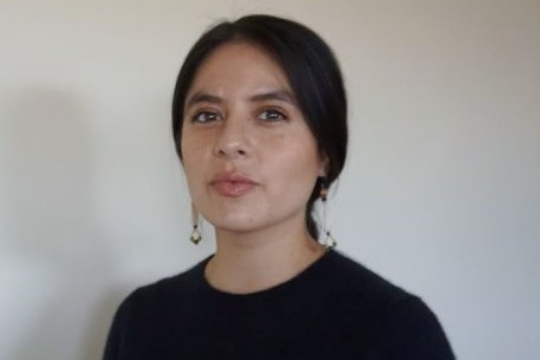 Danielle Lucero
Pueblo of Isleta/Turtle Mountain Band of Chippewa - Albuquerque, New Mexico (Tiwa Territory)
---
Danielle currently works for an Indigenous Public Health Institute and serves as Chair of her Tribe's Health Board. Outside of work, she loves spending time at her family's corral, participating in community events, and boxing.